Opportunities
»
profitable-field-Health
»
Welcome-page
»
Free Associate Membership
»
FREE Classifieds
Products and Services
»
Herculist
»
Super Solo Ads
»
Extreme Traffic Pack
»
12 Memberships FREE for LIFE
Free Traffic Packages
»
500,000 Mega Ad Credits
»
Promote To ONE Million
Free Stuff
»
Internet Marketing For Newbies
»
Solo Blast To 30,000 FREE
Free Traffic Packages
»
Unlimited Viral Ads
»
Get 20+ Income Streams
Brought To You By
Ruth Marlene Friesen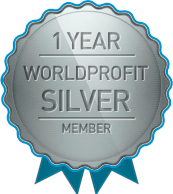 A Smorgasbord of Methods for Online Marketers
I've found a smorgasbord of methods for online marketers. It may not be exactly what you thought you needed, but if you are new to marketing your business or special product, you may not realize how many methods and marketing places there are online. This place, WorldProfit will allow you to try out a large number of options and find the ones that work best for you.
WorldProfit is a membership site, and as a free member, or Associate, you can have access to a lot of the options they offer. Some are reserved for those who pay for a Silver or Platinum membership. However, I found that I could discover and try out a few of them at the Associate level, and also get to know the owners and discern their perspective on marketing online as a whole.
When I signed up for a Silver membership I eagerly tried out some of the other reserved methods, and have concluded that certain methods just don't sit well with me, while others gained my respect.
Let me introduce this smorgasbord of marketing methods to you. This will give you a fairly thorough sampling of the offerings at WorldProfit. If you wish to sign up for a free account in another tab on your browser, and switch back and forth to see what I'm describing in this article, you can start right here.

Meet the Friendly Greeter

Your first surprise when you sign up as an Associate and login, is the greeter. This is a long-term member who has worked their way up to a certain level of knowledge and proficiency in this company, and is a volunteer who takes a turn in this greeter role. This person is aware of your presence on the site, but cannot see you, while you can see and hear the greeter in a small video window. They will welcome you and offer to answer any questions you may have.
I have been online for 20 years, and checked out many business ventures, but this is the first time I've seen greeters being used. It startled me at first, but now I rather like it.
This is a very full website, so feel free to ask the greeter some questions. This person, whose name is shown to you, will be glad to explain where to find whatever you have in mind, or questions about the company. If you ask a question too hard for them, or because it needs to be answered by one of the owners, he or she will suggest you click on the Support button, and enter your question there. You will see an answer in your email inbox in just a few hours. George Kosch and Sandi Hunter, the owners, are fairly quick at handling support questions.

Bootcamp Training Videos
The greeter and the website will direct you very soon to the Bootcamp Training. These are a series of video lessons prepared by George Kosch, but he will stress that you stay on Lesson 3 for a week or longer until you have tried out those steps and made some new marketing habits.
If you continue with the lessons you will find they go all the way up to 140 lessons! However, if you try to take them all fast, one after another, your mind will gag and you'll be frustrated or disgusted. Just go on to the next one when you feel ready to learn something new.
If you are an experienced marketer online, you will come to some that you already know. So read it, shrug, and go on to the next one.
George also does a weekly Live video on Friday mornings to discuss various parts of their system and services, and to answer questions from the attendees.
I have another commitment for Friday mornings at that time, but I look for the replay link later in the day or in the next day or two, so I can keep current.
Collect Your Goodie Bag of Freebies
I hope it doesn't take you long to discover the link in the left menu to your Goodie Bag/Freebies. Though some of these are a little out-dated, on a whole it is a wonderful collection for you to download. (The biggest danger is that you may never get around to reading or trying them all).
Take a look:

65 Lead Generators! (some are software programs and graphic collections)
50 Goodies (mostly helpful e-books about marketing)
?? Vault (Oops, these are for the paid members, but there are 50 on page 1, and 5 pages full!)
s free mini-blog (a sub-domain of WorldProfitSocial.com/)
a free ad - with 50,000 visitors guaranteed. (There are larger packages like this for Silver and Platinum members).
s video course on using SendGrid for email marketing.(That company has an excellent reputation!)
There are some files on Bitcoin, and some freebies for the paid members only, but hey, even if you set aside an hour a day to explore your Goodies here, you will be at it for weeks and months. What's more, you will expand your knowledge of marketing tools and methods tremendously!
Advertising Methods for the Associates
If you have some ads written up already, you can go right to it. In many cases the ad forms allow only for one descriptive line about the link or offer, and the URL link. In a few cases you can be more descriptive, as in a Classified ad, or in a solo ad. If you don't already have an ad from before you signed up as an Associate, you are more than welcome to advertise WorldProfit and it's many money-making features.

Classified Ads
You will find the link for these just above the link in the left menu for the Goodie Bag. After you have viewed 10 other class ads, you may place as many ads as you want, but it is wise to put each one in the right category, and to make yourself some record of it, so when you get an email in 7 days, reminding you to renew your ad(s), you'll be able to do that in just a jiffy.
Regarding this Classified ad site, the only visitors you bring into the Classifieds site are already Associates too, so it is smarter to promote those other money-making features to them or your own ads from outside of WorldProfit.
This may sound like a 'broken record'(oh-h, that expression dates me!) But if you upgrade to Silver or Platinum membership you are invited to install a classifieds site on the free website you get, and you may place unlimited ads - plus, you may promote the classifieds site to others, and if they end up signing up at WorldProfit, you will get a commission.
Safelists
There are dozens of Safelists in WorldProfit! A number of them were created by George Kosch. Safelists are mailing lists that you register and sign up for - usually for free, though they have Upgrades to other paid levels. It is important NOT to use your best email for signing up; the whole idea is that you get to send out an email with your ad in it, and others get to do the same thing. This means that if the list has 25,000 subscribers, and if all of them are sending out their ad on the same day, you will get 25,000 emails in your inbox. However, often the free members are only allowed to send out their ad to a small portion of the whole list.
If you catch on quickly you will discover that you need to keep track of the ads you send out, when and to which list, then remember to go back a week later to resend the same ad, or another one.
Also, when the emails flood into your email inbox, you can open them, find the link you are to click for credits, and hopefully that will open in another browser tab (you can set it to do that in your browser settings). There will be a timer at the top of the tab/page; you are to stay on the page and "see the ad" for that many seconds. Then you can click the icon or link, or in some cases, just close that tab, and you will have earned more credits with that particular safelist so that you can send out your ad more often, or to a larger number.
This point reminds me to mention that George will insist that you sign up with a Gmail address for the safelists he set up. He believes strongly that other email services will filter out the safelist emails and you will not benefit from your membership. [Another time and in another article I'll explain to you the pros and cons of this kind of advertising. You might figure some of this out for yourself, if you are an observant and thinking person.]
Once you become a Silver or Platinum member, you will be given higher numbers of credits. Or you might want to pay for an advertising package with a higher number of mail-to addresses. Then you might feel okay to ignore and simply delete the incoming emails in your inbox - without reading them.
Incidentally, from time to time George reminds all members that the Safelists are not the right place to promote a product. Rather, try to get signups to your mailing list. That is best place to write emails so that your subscribers become your loyal followers, and when you promote a link to signup or buy something, they will do it because they trust and like you.
So far I've mentioned just two means of advertising, classified ads, and safelists, but there are many more. Here are about 8 more!
1. The Prospect Manager - If you advertise your WorldProfit affiliate link, you may easily get some Associate signups. There is no commission for that, but if they upgrade - ah-ha!
You can also buy some leads, (that is Associate signups that came in from the company's advertising), or get them as a gift for signing up as a Silver or Platinum member. If any of these are true for you, you should check into the Prospect manager to see the contact information for your downline members. From there you can write them, or message them, and get to know them, encourage them to go on to a paid membership, or simply answer their questions if they are timid and fearful. See, you won't benefit from them financially until they upgrade to Silver or Platinum.
2. ClickBank Promo Kit - If you understand about affiliate marketing, you likely know of ClickBank, where you can sign up for a free account, choose a nickname, and that will be incorporated into your coded affiliate link. Then you can promote that link, for that product and get commissions if your visitor buys. Sometimes from 50-75% in commissions! WorldProfit is set up so that if you enter your ClickBank nickname, about 40 top selling products from ClickBank will be pre-coded for you to promote on your blog, or wherever you choose. This part may be all you can do at the Associate level. Upgrading gives you many more options!
3. WorldProfit Community - This is a forum where you can post questions or help answer the questions of others who need to find something or to understand some instruction. I'm afraid I find myself too busy with many irons in the fire - so to speak. I know that if I let myself be drawn into that busy place of community, I would spend too many hours there. :)
4. WorldProfit Marketplace - Another unique spot where you can place ads for websites/businesses you want to promote. You gain extra credits for your link by visiting the ads of others. When you consider how many thousands of people are members, (counting all Associate, Silver or Platinum levels), your ad can be seen by thousands. This service costs you nothing, although you may buy extra credits if you don't have the time or inclination to click on the ads of others.
An extra Perk for Silver members is this: you get 2000 credits just for clicking the link in the menu to get to this area! You also get to place up to 10 ads here. What are we waiting for? Note: this is only seen in-house by WorldProfit members.
5. Promo Code Center - Insiders in WorldProfit call this the "Email Cannon." When you sign up for this list of over 60 safelists or traffic building websites, you need to ACTIVATE your account, and login. Find the advertising area, and where it says "Enter Promo Code" you paste in the code that you found on this page in WorldProfit. These are special deals that WorldProfit has made with these sites to give you bonus credits as a reward for signing up. Many of these amount to thousands of extra opportunities to get your ad in front of more eyeballs!
If it turns out you have signed up for some of these sites before discovering WorldProfit, try entering the promo code anyway. You might just be lucky enough to get the advantage - even if you have already been a member for some time.
Notice however, that Associate members only get a limited number of these promo codes to use. Just to give you a sample taste. If you upgrade to Silver or Platinum you will find yourself almost swimming in promo codes! This Promo Codes page is updated every two weeks, so you might plan to make a habit of checking back in case there are new ones that you can take advantage of.
6. Recommended Safelists - Click on "20+ Traffic Streams" in the top menu to find these. These lists are not numbered but the page is very long. There is no limit as to how many you may join, but I strongly recommend that you start with just a few, and get yourself organized for recording your login information, and what promo codes you have used with them, and when you have a comfortable routine worked out for using them on a daily basis, then gradually add a few more.
I speak from experience when I say that Safelists can overwhelm you easily and mess up your day - even your whole marketing plan. I suggest you spend some time visiting the sites, reading what they offer, and just sign up for 2 or 3 to get a sense of how they work. In many ways they are similar, but they also try to be unique and eye-catching in various ways. The people who own and run them are human; so some may soon feel like friends and some will make you wary and cautious.
Above all - BEWARE of seeing a great ad for help with traffic, and signing up, only to discover that you have just signed up AGAIN as an Associate at WorldProfit! Your accounts will clash and freeze up! When that happens try to get into Support and tell George about it. He can resolve it, but it can be scary for a few days!

7. Banner Promo Kit - Over 70 banners to promote WorldProfit are offered here, and you can copy and paste the codes into your web pages in the hopes that visitors will be tempted to click and visit those pages, many of them for Safelists. Again, this method is not as good as offering people solutions and good advice in your website content; or building relationships of trust first. However, banners are a do it once and forget it. Occasionally, a curious 'somebody' will click on the banner and decide they like what they see and sign up. Please note that not all the banners are available to Associates. Yes, there is a reason for this; you are suppose to see how much of a value there is in upgrading to Silver or Platinum.
8. The Money Maker Kit - this works like the ClickBank Promo Kit. It is for other affiliate programs that are not in a gateway like ClickBank, and these are ones that George has checked out and decided are worthwhile. At the moment there are 33 affiliate products, with their related sales pages listed here. Mostly from the JVZoo affiliate portal site.
If you click on the training videos for this side of WorldProfit, George will proudly tell you that through his invention of the Magic page grabber, he can let you draw these many affiliate product sales pages into your website. Hopefully those visitors who are really keen to make money will browse around and choose one or more of these products on your site, and You will get a commission on these sales. Oops! Did I mention that you have to be a Silver or Platinum member?
At least you should start as an Associate (Free) member so you can explore these options and decide if they are for you. Do that right here: on this site, HomeBizDiscovery.com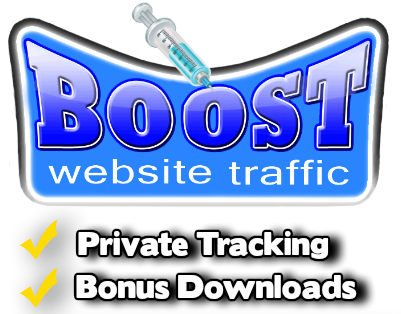 There is MUCH MORE, but I feel badly about tantalizing you so much with references to the benefits for Silver and Platinum members, if you haven't even checked out the things available to you as a free Associate Member. So I think I'll leave it at this. Maybe in a separate article I can share the perks of being a paid up member at the Silver or Platinum levels.
Please understand that not all these helps and tools for marketing are going to be profitable and effective for EVERYBODY. Rest assured there are plenty of tools to try out and use here, and in the end you can set some aside, and work the ones that seem best for you.
Blessings & Thanks for Reading,
Ruth Marlene Friesen